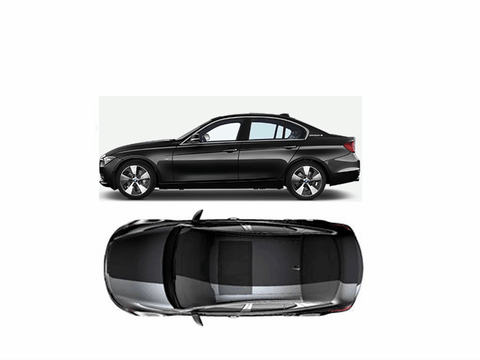 Autowash Contouring uses optic sensors to follow the shape of a vehicle to maximize the effectiveness of the wash cycles. By keeping the wash closer to the vehicle, we are able to apply a better rinse and dry experience.
The Contour Dry is not intended to dry the vehicle 100%. We use 99.995% mineral free water to prevent spotting after a rinse, and the dryer will remove about 95% of the water on the vehicle after the wash. It is recommended to towel off the vehicle after the wash as needed.
If you have attachments on your vehicle that extend beyond 6 inches from the main body of the vehicle, you may must only use the Essential wash. If you use any other wash package with attachments (factory or aftermarket) you are liable for any damage caused to the automatic machinery.
Autowash is not responsible for damage caused to vehicles when machines are working properly. This includes guide rails, It is your responsibility to ensure you are in control of your vehicle at all times, and that includes driving into the wash bay and out of the bay. Guide rails are designed, like a curb, to protect the machine from being hit by a vehicle.